We invite you to listen to the new China in Africa Podcast, which invited IIGF Green BRI Center Director Christoph Nedopil and Researcher Mengdi Yue to discuss how the Belt and Road Initiative might become even greener in the coming years.
The podcast was titled "China's Cutting Back on BRI Financing, but not for Renewable Energy" and started off by analyzing the recent IIGF Green BRI Center report on China's BRI investments in 2020, which found that while overall investments in the BRI decreased in the wake of COVID-19, renewable energy investments for the first time made up the majority of energy-related investments in 2020.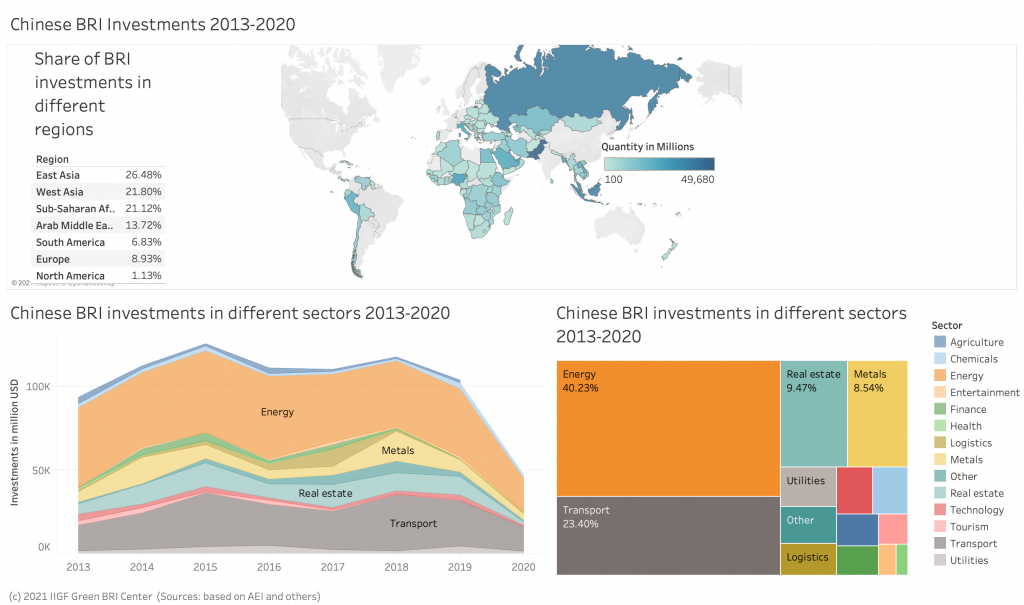 The two hosts of the podcast, Erik Olander and Cobus van Staden, touched on a multitude of topics – from debt and debt-for-nature swaps in the BRI to the impact of coal-financing in China on coal-financing in the BRI. Mengdi Yue elaborated on the recent report on how debt-for-nature swaps can help alleviate some of the debt issues in BRI countries and support a triple-win of debt relief, some payback for creditors, and protection of nature. Asked whether these debt-for-nature swaps are a think tank fantasy or a real possibility, she shared previous experiences of the application of debt-for-nature swaps in the Seychelles and Indonesia.
On the possibilities of greening the BRI, Christoph also emphasized the need to invest not only in renewable electricity generation, but equally into electricity grids to balance wind, solar and other forms of renewable energy. This, however, is often a tricky issue as electricity grids are strategic assets for national security which leads to reservations in regard to outside investments.
You can listen to the whole podcast here and on your preferred podcast apps: https://chinaafricaproject.com/podcasts/chinas-cutting-back-on-bri-financing-but-not-for-renewable-energy/
The China Africa Project (CAP) is a fully-independent multimedia organization dedicated to exploring every aspect of China's engagement with Africa. It is the most relevant podcast on China-Africa relations and over the past 10 years has become one of the most relevant podcasts informing stakeholders on China's overseas engagements. The CAP is a purely informational endeavor with no partisan agenda and does not advocate on behalf of any country, company or culture.